Description
Thanks to 250W brushless motor on the rear hub, there is no risk of wheels' slipping. Its versatility is just in this feature: perfect for very flat paths that require a strong push. The compact engine makes pedaling pleasant, while modern geometry gives a surprisingly agile ride on routes.The dynamic line with 28"x1.75" wheels, and the battery integrated in the oblique tube ensure an essential design that does not give up efficiency. Monza Rear guarantees an excellent response up to max. slopes of 10% and enjoy a strong thrust even in the plain.
COLORE
The distance shown is up to battery's exhaustion. Ranges refer to results obtained by tests under the following conditions: battery fully charged and at the beginning of its life cycle, outdoor temperature of 25° C, flat road surface, rider's weight of 75 kg, medium selected assistance level, asphalt paved road, typically urban mixed route, normal traffic conditions, no wind, mechanical gearbox with a higher ratio. Note. The described ranges vary in function of the following factors:
routes characterized by strong or prolonged climbs.
bumpy pavement; gravel.
headwind.
rider's weight.
outdoor temperature.
---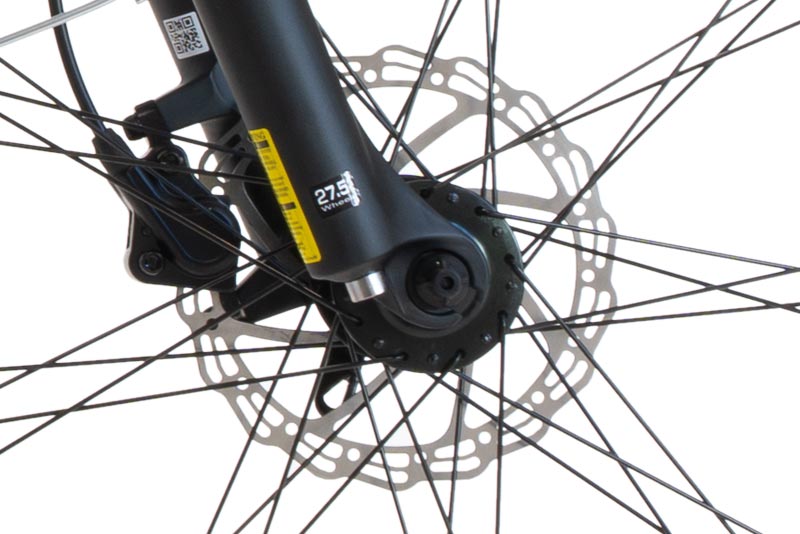 FRONT DISC BRAKES
Disc Brake
The modularity that characterizes them is exactly what is needed by pathways requiring an immediate response and maximum security.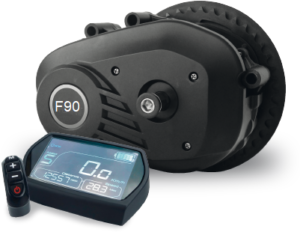 BAFANG HUB MOTOR
BLDC HUB MOTOR
FIVE F90 is a second generation central engine: it bites the brake in the city and is aggressive in the lowlands. Equipped with exceptional boost, FIVE F90 delivers power to deal with slopes up to 30% and ensures driving pleasure thanks to its noiseless, increased of the 10% than the previous model.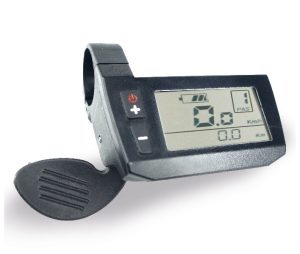 DISPLAY LCD
LCD display with backlight, which allows to turn the system on and off, to Selec the assistance levels, to activate the soft start and to check the battery level.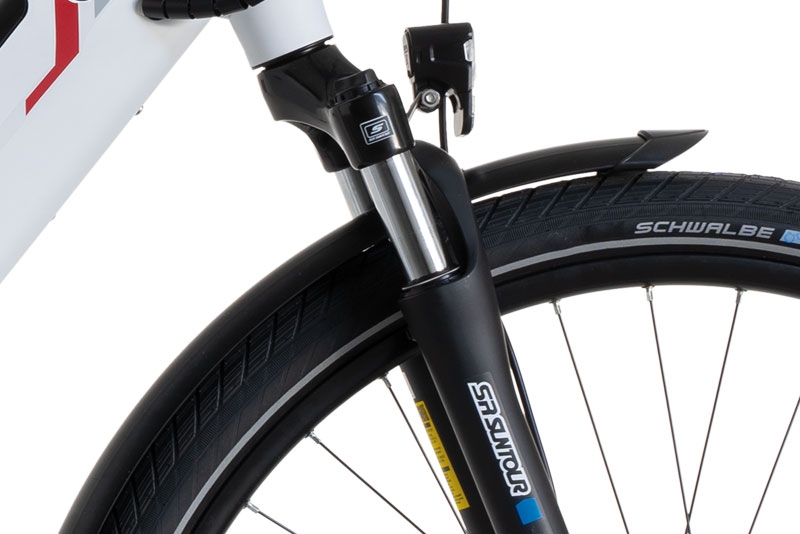 SUSPENSION FORK
TZOOM SUSPENSION FORK CHD 140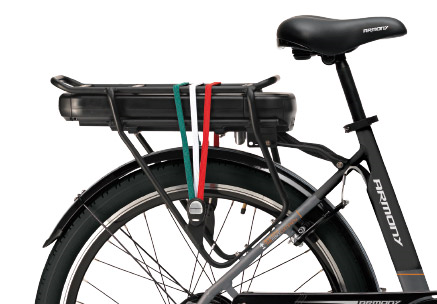 Rear Rack Battery Design
---
---
BATTERY * LI-ION 11.6 AH – 36V 417 AH
* Lithium-Ion batteries equipped with Samsung cells.
---
BATTERY * LI-ION 14.5AH – 36V 522 AH
* Lithium-Ion batteries equipped with Samsung cells.
---
BATTERY * LI-ION 17.5 AH – 36V 630 AH
* Lithium-Ion batteries equipped with Samsung cells.
---
Range 120KM
---
11.6Ah 417 Wh Battery 75Miles + & – *
Range 150 KM
---
14.0 Ah 504 Wh Battery 93 Miles + & – *
Range 200 KM
---
17.5 Ah 630 Wh Battery 124 Miles + & – *
---
Battery
---
---
Li-Ion batteries with Samsung cells
Wheels
---
---
28″ x 1.75″ VEE TIRE CITY CRUZ
Brake
---
---
Front Disc & Rear V Brake
Frame
---
---
Hydroformed Integrated 46cm
Front Fork
---
---
Suspension Zoom Ch141
Display Type
---
---
LCD 5 Levels / Sensor Assi
---
Performance test on 504Wh 14.5ah Battery
POTENZA/POWER
250 watts
% assistenza dei vari livelli
% different levels assistance
Level 5
Level 4
Level 3
Level 2
Level 1
100%
85%
50%
30%
15%
Performance Di Autonomia in KM Del Torque Drive System
Autonomy Performance in KMs of the Torque Drive System
Level 5

Level 4

Level 3

Level 2

Level 1

Km 0
20
40
60
80
100
120
140
160
180
*II dato dipende da condlzioni stradali, cario. Test eseguito su banco prova computerizzato.
* Data depend on the road condition and load. Test carried out on computerized test bench.
| | | |
| --- | --- | --- |
| | 30% | Torque-sensor motor allow you to tackle Climbs exceeding 30% |
*Note: These are our standard model specifications. The bike's weight and folded bikes dimension may not include racks and fenders. The specifications changes with countrys may differ slightly. We do our best to ensure that the specifications listed here accurately reflect the exact parts found on our production bikes. However, component changes do occur for various reasons and there may be brief delays on site updates. We reserve the right to make component changes without prior notification, which may cause discrepancies with the information listed on the web.
You can read more details in the page dedicated to batteries.